I could put this one in any number of threads, but here will do:
Nelson 'Pakistani only' To Let sign removed
At least it's a step in the right direction that a sign which advertised a house to let as only for Pakistanis was taken down - I went to Whitechapel once and of the 'to let' signs in one newsagent's window about half were in a variety of foreign languages and about a third insisted that they only wanted a Bengali or a Muslim.
Posts: 880
Joined: 08 Dec 2012, 17:58
---
A couple of things I noticed about this. First, we know that the house will in fact only be rented to a Pakistani family if that's the way the landlord wants it to be. Secondly, the landlord was merely asked to take the notice down - he has not been prosecuted for any kind of "race" offence. What if the sign has said "native English only"? Can you even imagine! And this is, after all, England - or supposed to be.

I also noted the bad grammar and amateur appearance of the sign, but this is to be expected.

Even in the late nineties when I was in London I was rented property by Turkish people (in the notorious borough of Haringey) and went to look at a room in what turned out to be a Pakistani household (in Hounslow). The latter was a dump though, with a camp bed in the corner. I couldn't believe they were actually offering it for rental.
Site Admin
Posts: 3432
Joined: 27 Jul 2011, 18:13
Location: Once Great Britain
---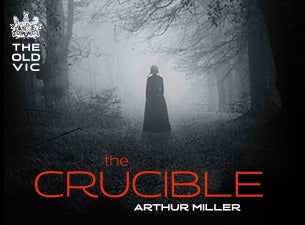 Last week, my wife and I went to see The Crucible, at Kevin Spacey's Old Vic theatre in London. It was a great production of a play I already knew well. The theme reminded me very much of modern witch hunts by the Left against supposed "racists".
Anyway, at one point I thought to scan around the audience and see how many of London's countless Pakistanis, Bangladeshis and Africans (the majority population) had decided to spend £20 coming to see this particular cultural attraction. Well, you guess! It's a round number, literally.
What do you think, were they being denied entry at the door? Was the price greater than a pair of Nike Air trainers? Every single person in the audience of more than 1,000 was, on this day at least, caucasian. Strange - there was even a black woman in the cast, but this was evidently not enough.
Anyway, again it was a fine production, and recommended.
Site Admin
Posts: 3432
Joined: 27 Jul 2011, 18:13
Location: Once Great Britain
---
People seem to keep accidentally speaking the unvarnished truth recently, then having to backtrack or defend themselves against PC media onslaught.
Here
is a recent article on the topic of this thread, in which it is almost amusing to see a journalist try to find a way of blaming white people for black people's lack of interest (as I have observed, above) in classical concerts, theatre, galleries and museums.
I would argue that if white people are to blame, then it is not because they have failed to champion "the oral traditions of the Tchokwe people of Angola", but because they have not powerfully
enough
announced the complete and obvious superiority of western achievement over African achievement in every domain, from the arts to the sciences. The "ceremonies and masquerades of Zambia" are nothing in comparison with Hamlet. Not a single African painting compares with a Waterhouse or a Constable. There is no scientific or technical achievement on the African continent that is even on the historical map compared with even middle-ranking achievements of the European west.
These are no more "racist" statements than they are statements of fact. We ought to be proud of the superiority of western art and science and never apologise for it. We should expect others to be proud of it too, including other white people. The Left-wing revisionist elite may well have let us down in that regard.
Site Admin
Posts: 3432
Joined: 27 Jul 2011, 18:13
Location: Once Great Britain
---
The Left-wing revisionist elite may well have let us down in that regard.
That's a rather restrained way of putting it... subtle sarcasm I'm guessing. Perhaps you are aware of
this
Posts: 20
Joined: 17 May 2014, 11:37
---
When we look at
the video I just posted
, I think we see not a single black face among the performers - no Muslims either, as we would expect. Probably few (if any, in my experience) among the audience.
There are exceptions of course, such as the soprano Jessye Norman, but as for addressing the overwhelming trend and answering my original question, I think there are various possible explanations for this:
This is not "their" culture. Those countries have historically made no contributions in these fields so why would they show any interest now? Indeed sadly a black person might feel he was "selling out to the white man" were he to pick up a violin.
Perhaps there are genetic differences in inclination between races, as there obviously are when it comes to athletics, in which black people excel, and STEM, in which Asian people excel (by which I mean real Asians, not the oft-used BBC euphemism for Pakistani Muslims).
Why would newcomers be interested in a culture and history of our educational establishment is forever ashamed? Schoolchildren are made to understand that we are/were the "bad guys" and multiculturalism is the command of the day with "diversity" its sacred god. We are only responsible for slavery here. Further, our culture is in a state of decline due to years of welfare indulgence and idiotic academic thought.
Given this, there is no reason why a Muslim or an African person would be inclined to value our high culture or our history - little reason why a native English person growing up would, either. We may assert ourselves again in time, however, otherwise we will be overcome.
Site Admin
Posts: 3432
Joined: 27 Jul 2011, 18:13
Location: Once Great Britain
---
---
Return to Multiculturalism & Immigration
Who is online
Users browsing this forum: No registered users and 2 guests